As an Amazon Associate we earn from qualifying purchases.
Some of the links on this site may be affiliate links for other companies for which we earn from qualifying purchases.
World Backup Day
Did you know that March 31st each year is World Backup Day?
We've talked before on our blog about the importance of good digital hygiene - everything from staying safe online to preventing identity theft and particularly our SYLO days that help us stay on top of everything.
We've also talked a little before about the importance of backups, but one thing we do on our SYLO days is make sure all our backups are up-to-date and working.
A common guideline for backups is the 3-2-1 backup rule. This says that you should have (3) copies of your data, store (2) of them on different storage media, and (1) of these should be located offsite. And don't forget that backups need to be kept updated as your data changes!
As YouTubers, we create a LOT of data, and it's really important to us that we protect this data. What we upload to YouTube is just a fraction of the footage we capture, and we also keep a lot of high quality source footage - thousands and thousands of gigabytes in total.
Backing this up is a challenge, especially as RVers with an often-unreliable internet connection. Many people have the option to store a backup copy of their data in the office, or at the house of a friend or family member - that doesn't work for us when our RV is our home and office, and we're constantly on the move!
In the RV, we store duplicate copies of our data on around a dozen WD 4TB My Passport external drives and even a monster 14TB WD Easystore drive! But that doesn't help us if our RV burns down or is stolen - we need offsite backup too!
We have a number of different ways of doing off-site backups, including encrypted backups of our data on Digital Ocean (click this affiliate link for $100 in credit over 60 days when you sign up). We use also Digital Ocean to host our website and they provide us backups for that too.
Recently we started using Backblaze - an unlimited cloud-based backup system for just $6 per month! We have this installed on Diana's laptop where it lets her backup not only the laptop itself, but also our external hard drives too - as long as they get plugged in regularly.
Backing up so much data is a real challenge - what we needed was a really fast internet connection. We have cable internet here in the RV park, and although it's 100Mbps to download, the upload speed is only about 5Mbps (that's typical of cable internet, and one of the reasons we're so keen to find fiber internet for our future home).
One of the silver linings of having to abandon our RV and move into a hotel, was that the hotel had free internet and the upload speed was much better - about 50Mbps. So we ran Diana's laptop 24/7, constantly uploading for almost 4 weeks straight until we had almost 5TB (that's 5,000 gigabytes!) of data backed up into the cloud with Backblaze.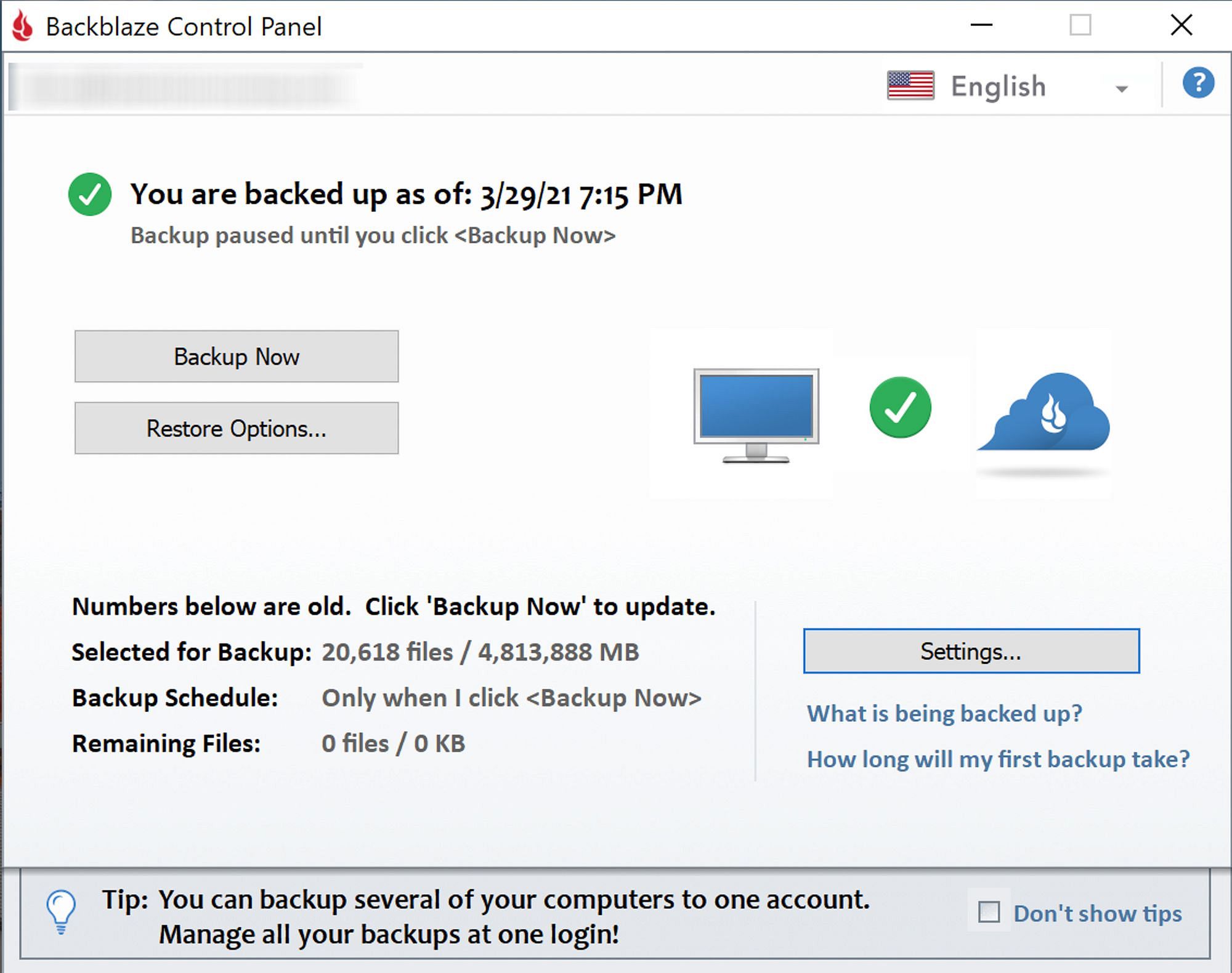 We've been really impressed with Backblaze. At just $6 per month it's a very low cost option, it's really easy to set up on both Mac and Windows (once it's installed it runs in the background automatically) and secure (all your data is encrypted before it leaves your computer).
So ask yourself, can you confidently say that your data is backed up properly? Do you have 3 copies, on 2 different storage media with at least 1 copy off site?
If the answer to that is no, at the very least consider getting an external hard drive to store a copy of your critical data, or considering signing up with Backblaze for easy cloud backups.
Intel NUC Upgrade
Speaking of data, we had to make another little data upgrade this week! The Intel NUC that powers all the smart technology in our RV was running out of disk space!
Back when I set it up in late 2018, I figured that 250GB would be more than enough space for what we wanted to do. But since then not only have we begun using the Intel NUC as our router, firewall and media server, but we've also massively extended our home automation system and monitoring - we now collect almost 900,000 data points every day in the RV!
So this week we upgraded the 250GB drive to a brand new 1TB Samsung 980 m.2 NVMe SSD to give us lots of headroom for future projects. With the upgrade to 32GB of RAM that we did late last year, this Intel NUC is a seriously low-power high-performance machine!
We've also been having a few issues with our WiFi access point, the UniFi nanoHD that we added last year - it's been working OK most of the time, but for some reason my MacBook Pro keeps dropping its connection. After much debugging and tweaking of settings, it appears to be a known incompatibility issue with the UniFi access point, so it was time for a change!
To solve it, we bought and installed a TP-Link EAP245 access point. It's early days yet, but so far it seems to have fixed the problem.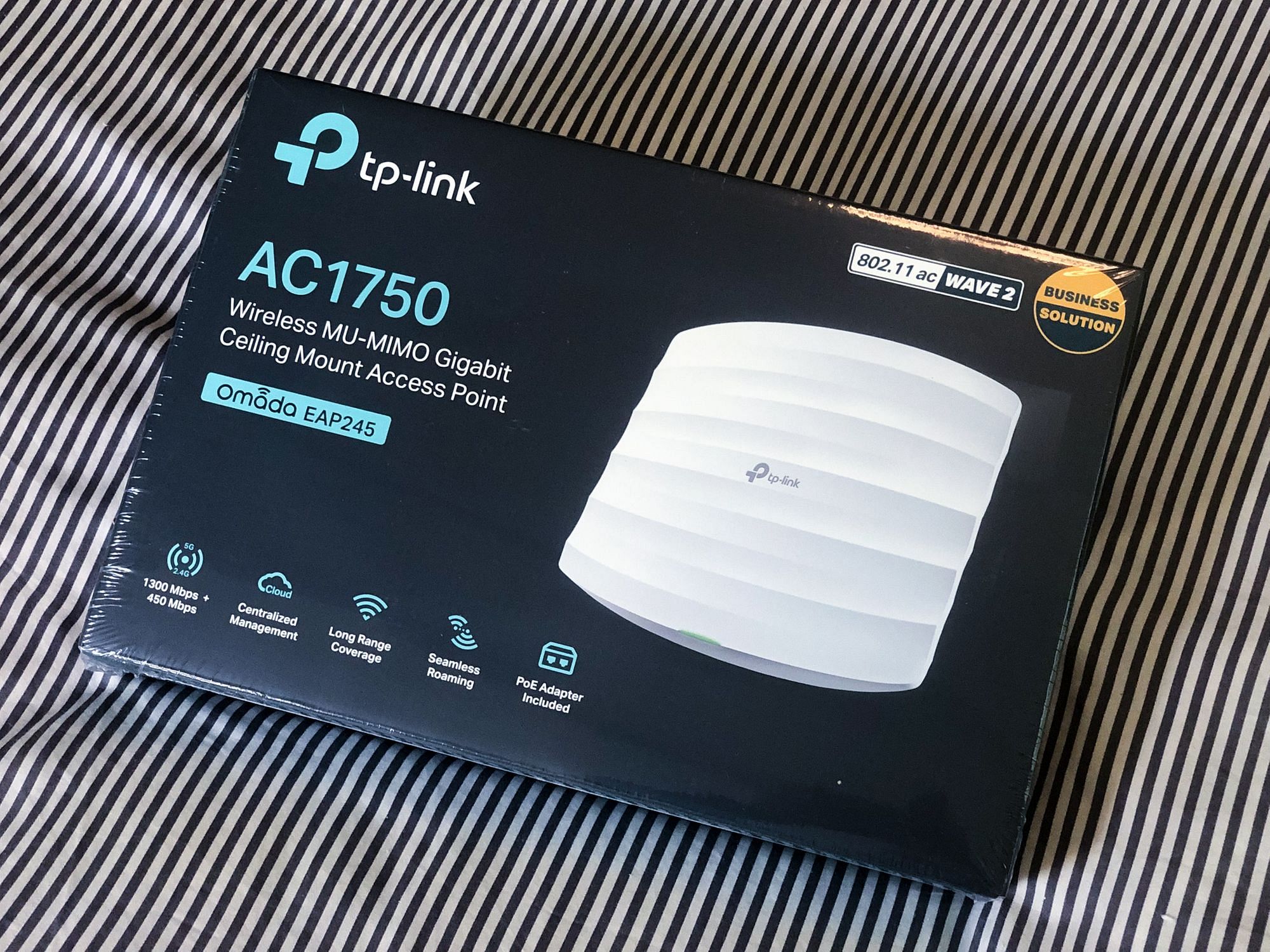 We've been testing out a lot of networking technologies in our RV over the past 6 months, using it as a bit of a test bed for our future smart home. I recently reviewed the Wyze Cam Outdoor that we've been using successfully for several months now, and look out for an upcoming article all about our networking setup that allows us to work efficiently and secure from the road.
Featured in Ars Technica
It's always cool when something we're proud of gets picked up by someone else, and that's exactly what happened this week!
Popular technology news website Ars Technica featured our Home Assistant dashboard in an article on their website all about smart home nirvana without a subscription.
The screenshot they used is from something I shared almost 6 months ago, and since then we've improved it even more!
Photo by Markus Winkler on Unsplash.