As an Amazon Associate we earn from qualifying purchases.
Introduction
Do you want to add smart home automation technology to your motorhome, fifth wheel, travel trailer, van, bus or any other type of RV? Do you want one central place, accessible on your phone or laptop wherever you are in the world, to control everything inside your RV? Are you happy to roll your sleeves up, get your hands dirty and maybe learn a few things along the way?
Then you're in the right place.
In this tutorial series, I'm going to walk you through step-by-step how to build out your very own DIY smart RV, modeled on ours as shown in our recent Smart RV tour.
In this post, we'll talk through exactly what the tutorial will cover, and what you'll need to get started - including the budget, skill level, tools and hardware. Building your own DIY home automation setup has never been easier and is accessible to anyone prepared to invest a little time and money to learn some new skills.
This tutorial is aimed at RV owners in the sense that we'll be focusing on devices commonly found in RVs, as well as working around some of the limitations RVers typically have to deal with - e.g. unreliable internet connectivity, limited power, 12V appliances, and lack of constant 120V AC.
That said, if you're not an RVer there's still a lot in here for you too, so feel free to follow along at home!
Ask anyone who has started learning about home automation and they'll tell you the same thing - this is an addictive hobby! Once you start, you'll soon begin looking at things differently - always wondering if and how you can incorporate everything into your home automation system. You've been warned!
Disclaimer: In this tutorial series we'll be dealing with electricity and critical features in your RV. Mistakes in the electrical system and elsewhere can cause fire, injury or even death. If you are not confident about what you're doing at any point, STOP and consult with a qualified professional.
What We'll Cover
We've been building our own Smart RV over the past few years on the road, and while we've now got dozens of connected devices integrated, we're always looking for ways to add more. While our system has grown quite advanced, it's also become more complex - it's hard to explain one thing we've done without context of the rest of the system.
So in this tutorial series, we'll be starting from zero. Together, we'll start at the beginning and gradually begin adding more and more capability over time.
We'll begin by setting up Home Assistant, the brains at the heart of our the home automation system. This free, open-source software can run on a multitude of low-cost, low-power devices that we'll explore later on in this post.
From there, we'll move on to integrating different devices, largely focusing one blog post on each device - looking at the parts you'll need, how to get it set up, and some ideas for automations that you might find useful. While each blog post will be structured as a "how to" guide that you can follow step-by-step, you're absolutely free to use them as inspiration and make changes along the way.
We'll be covering integrations including:
12V LED ceiling lights
RV thermostats
Water heaters
Fridge / freezer
Appliances - e.g. dehumidifier, heated hoses, portable heater, etc
Solar, battery and inverter setups (monitoring and control)
Holding tank sensors & valves
Internet connectivity
Cameras
Temperature sensors
Humidity sensors
Door open / close (contact) sensors
Air quality sensors
Weather
Voice Assistants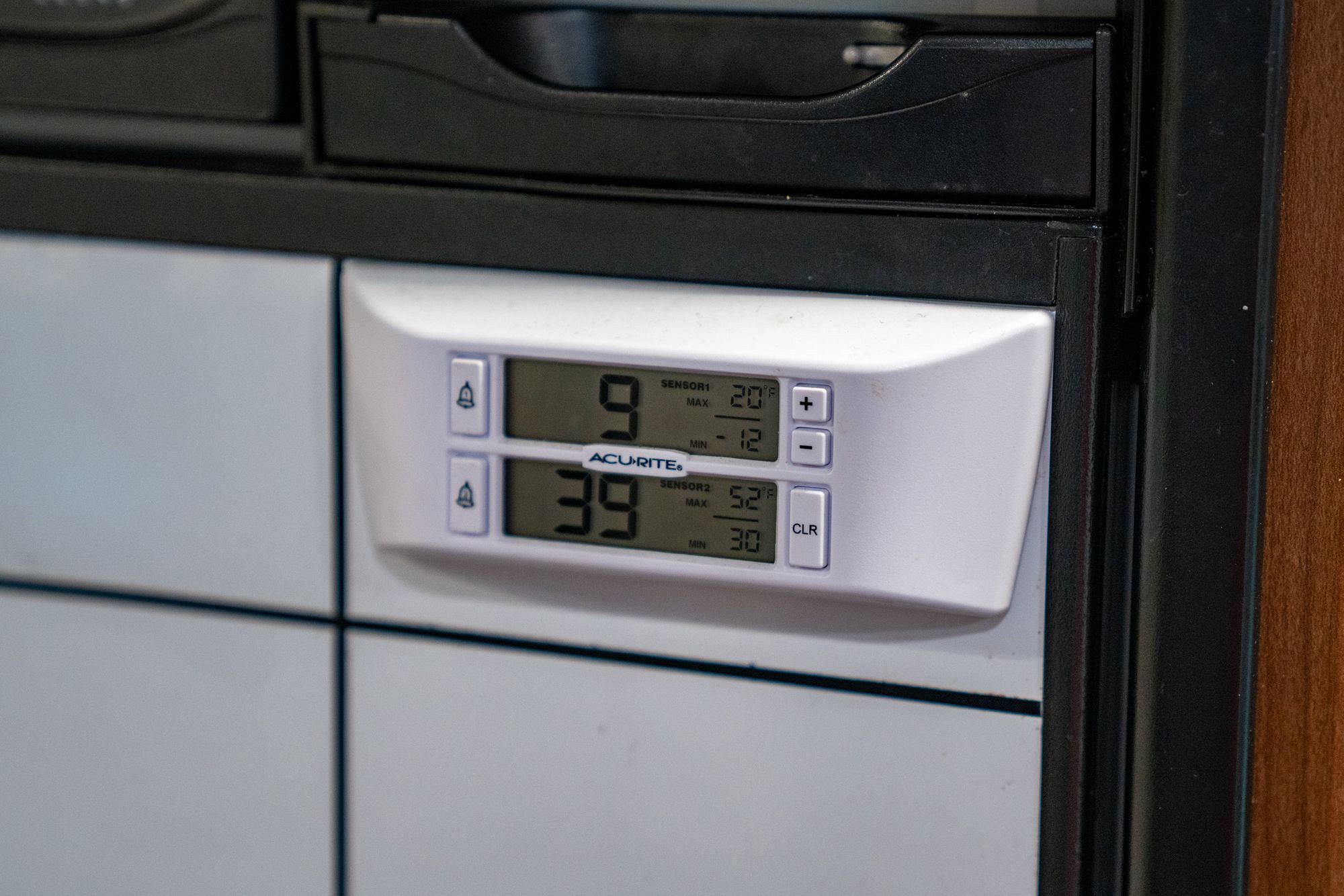 Along the way, we'll also take time to dig deeper into topics like automations, scenes, remote access, security, notifications, data collection, geo-fencing and presence detection.
Skill Level
Are you feeling overwhelmed already? Don't!
In the past few years, the community around DIY home automation has grown so much that it's now easier than ever to get started. It's possible to get a long way without ever doing any programming or soldering a single component, but if you're willing to give those things a go, I promise to walk you through step-by-step so that anyone can do it.
Budget
There are a lot of hobbies out there that are essentially endless money pits - photography springs to mind for us!
I'd argue that home automation is a little different, especially in an RV. While it may seem like you can always find new things to integrate, at least in an RV, there are only so many things you physically have!
Better yet, because the focus of this course is on DIY, the reality is that most of these things are pretty cheap. Home Assistant can run on hardware costing as little as $35, sensors and switches can be had for ~$15 each, while USB dongles for connecting to the various devices rarely cost more than $50.
Of course there are some devices like smart thermostats and tank level sensors that may cost more ($100-300), but we'll be taking things one step at a time so feel free to skip those more expensive items if they don't fit your budget.
We'll talk more about tools in the next section, but here again, only very basic tools are needed and you can probably buy most of the tools you need for under $30 if you don't own them already.
Home Automation Hub
Ready to give it a go? Here's what you'll need to get started.
As discussed earlier, we'll be using Home Assistant as the brains of our system, but Home Assistant is just software - we need a computer to run it on.
Fortunately, Home Assistant has very low hardware requirements, meaning we can use a very cost effective Single Board Computer (SBC). You may not be familiar with that term, but you may have heard of the Raspberry Pi - an example of an SBC.
As their name suggests, these tiny computers consist of just a single circuit board that contains almost everything they need to function - and they're usually small enough to fit in the palm of your hand.
When it comes to choosing one for Home Assistant, there are a few options.
Raspberry Pi 3 Model B+
The first, and cheapest, option is a Raspberry Pi 3 Model B+. It has a quad-core 64-bit 1.4GHz processor and 1GB RAM, as well as built-in ethernet (networking), WiFi and Bluetooth. This is about the lowest power device I'd recommend trying to run Home Assistant on for this tutorial, but it does have the power to get it done.
In fact, that's what I'm going to be using for this tutorial series. I've just picked up a CanaKit Raspberry Pi 3 B+ with Premium Clear Case and 2.5A Power Supply. I've bought similar bundles in the past and they're great because they come with almost everything you need to get started. The only thing this doesn't come with is a microSD card - we'll talk more about that later.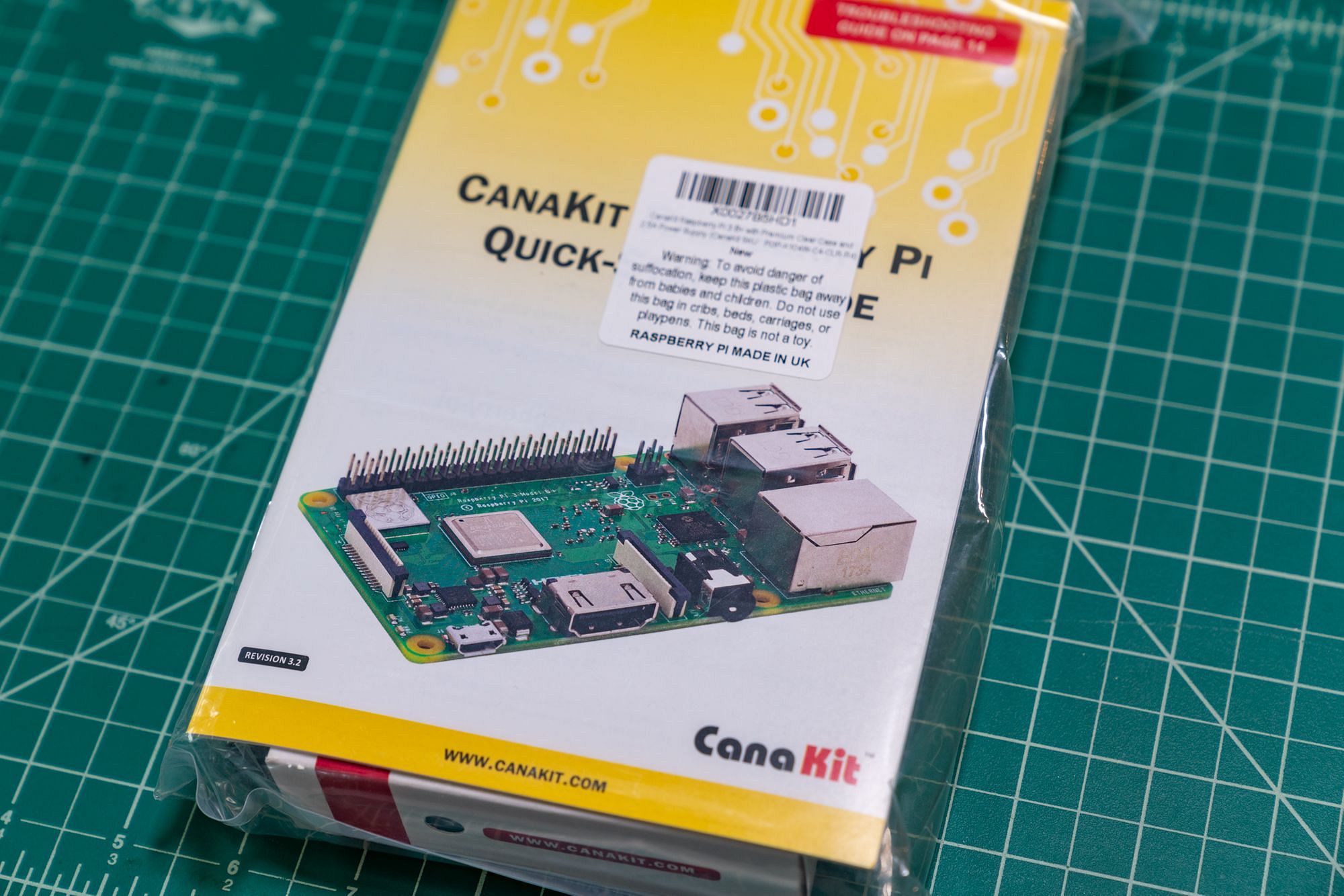 This kit comes with a 2.5A power supply which should be fine for almost everything we plan to do in this tutorial series, but it may start to struggle if you want to add on external USB hard drives in particular. The easy solution is a slightly beefier power supply, such as this 3.5A power supply.
Raspberry Pi 4
While the Raspberry Pi 3 Model B+ is great, it is the minimum I'd recommend - as your home automation system starts to grow and become more complex, you may find it isn't as responsive as you'd like.
The Raspberry Pi 4 isn't much more expensive, but offers a big step up in performance in every way, with its quad-core 1.5GHz power, as well as options for RAM - either 2GB, 4GB or 8GB.
Personally, I'd stay away from the 2GB version and opt for either the 4GB or 8GB versions. Again, I've linked to the kits above as they come with everything you'll need to start except the microSD card.
Note that the Raspberry Pi 4 is more powerful and that means it uses more electricity and produces more heat - not a lot more, but enough that the kit includes a fan to help keep things cool. Something to consider if having a completely silent setup is important to you.
Home Assistant Blue
Late in 2020, Home Assistant announced they were launching their own device - the Home Assistant Blue. This is a customized and (optionally) blue-skinned ODROID-N2+ device underneath, set up to run Home Assistant out of the box - and it looks awesome!
In terms of specs, it's pretty close to a Raspberry Pi 4 - it has a 6-core processor which gives it an edge there, although it only comes with 4GB of RAM compared to the 8GB available with the Raspberry Pi 4.
While it does look super cool, and buying this device will help to support Home Assistant, there are several big drawbacks.
It's the most expensive option - at time of writing, it's $150 for the basic version and $165 for the blue version. The blue version is also back-ordered with shipping dates TBD, purportedly caught up in the current global chip shortage.
Last, although it does come with Home Assistant preinstalled, this is arguably the easiest step. It doesn't have built-in WiFi or Bluetooth, so you'll need to use its ethernet connection or add a USB WiFi dongle separately.
Other Options
For this tutorial series I chose to go with the Raspberry Pi 3 Model B+, but if you want a little more power and can afford it, the Raspberry Pi 4 is probably the way to go.
In addition to the three options above, there are of course a myriad of other ways to run home assistant. Personally, we have it running inside a virtual machine (VM) on an Intel NUC - a far more powerful (and expensive) option, but one that not only makes Home Assistant incredibly fast and responsive, but allows us to run lots of other things on the same machine.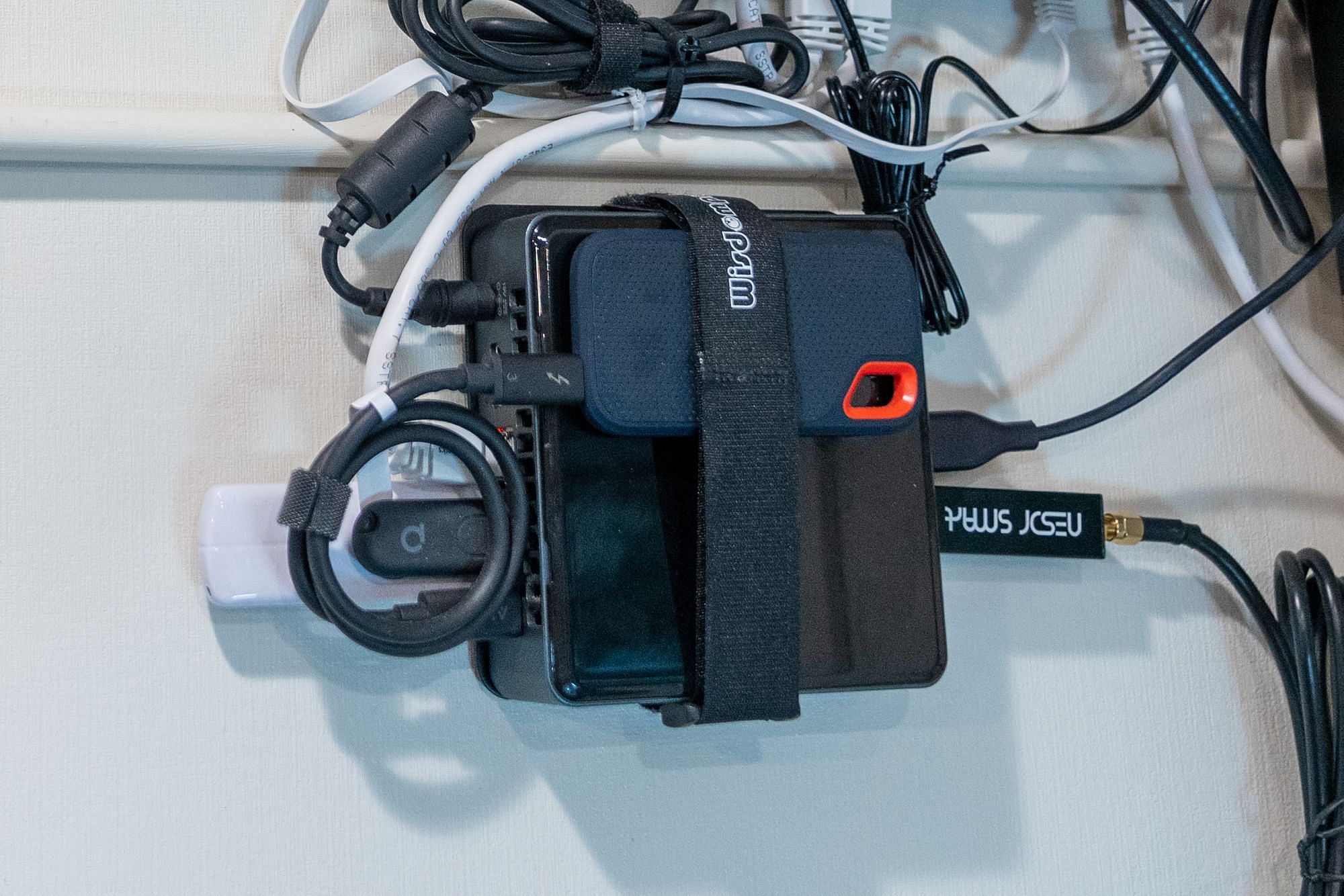 If you want to know more about our setup, and haven't already seen it, check out our Smart RV Tour blog post.
Other Hardware
In addition to a computer to run Home Assistant, there are a few other things you'll need to get started.
MicroSD Cards
The easiest way to get started with Home Assistant on a Raspberry Pi is to load it onto a microSD card. This is the way I'll be setting things up for the tutorial.
A home automation system like we'll be setting up generally doesn't need much storage, even if you plan on lots of data collection. MicroSD cards are so cheap nowadays that I'd recommend starting with a 32GB card, although technically you can probably get away with smaller.
However, microSD cards aren't typically designed for lots of write operations, and this can cause premature failure of the card. It's important to choose one that is made for high endurance - I would recommend the SanDisk 32GB High Endurance microSD Card.
Most microSD cards (including the one linked above) come with an adapter so they can be read in an SD card reader. Many computers have one built in, but if you don't have a reader then you'll need to pick up a USB microSD card reader too.
SSDs
If you need more storage, or want to be even better protected against potential future microSD card failure, the next step up is an Solid Sate Drive (SSD). These connect via USB and are faster, more robust and come in larger capacities than microSD.
A popular option is the Samsung T5 Portable SSD which comes in both 1TB and 2TB capacity options.
If you do go with a more powerful computer option like the Intel NUC that we use, then check to see if it has an NVMe m.2 connector inside. If so, you'll want to take full advantage of that and install a very fast NVMe drive such as the Samsung 980 SSD 1TB that we recently upgraded to in our Intel NUC.
If you want to start with an SSD then you're more than welcome to, but otherwise we'll be looking at this as a potential upgrade later on in the tutorial series.
WiFi
Home Assistant runs as a website that's accessible over your network, which means you a) need a network, and b) need to connect Home Assistant to said network.
In a typical home, this is usually straightforward - you'd typically have an existing WiFi network that you could connect to. You may have the same in your RV, but if not, you'll need to create one.
One of my favorite features of Home Assistant is that nearly all the functionality runs locally - in other words, it doesn't rely on being connected to the internet, but it does need a local network.
If you don't have a WiFi network in your RV already, a great option is the TP-Link N300 Wireless Portable Nano Travel Router. I have one of these that I used to use when traveling on business and staying in hotels - I connected it to the hotel's WiFi and then connected all my devices to it, meaning I could bypass those annoying captive portals that several of my devices (e.g. my Amazon Kindle) couldn't handle.
Using a travel router like that is an easy way to set up a local WiFi network, with the option to connect it to campground WiFi, a device such as a Verizon Jetpack or even tethering to a phone for internet connectivity.
Devices & Dongles
As I mentioned earlier, the rough approach to this series is that in each blog post we'll be integrating a new type of device - lights, appliances, sensors and so forth.
Rather than listing them all here, we'll pick those up one by one in each blog post. Most are inexpensive and can be readily sourced (at least in the US) from online vendors such as Amazon.
Along the way, some of these devices will introduce new means of connectivity with Home Assistant - such as Zigbee, Z-Wave and RF. We can add this capability to Home Assistant using USB dongles, and we'll introduce these at the same time as each device.
Tools & Supplies
In much the same way as with the devices, in each blog post I'll include a list of any tools and supplies you might need for the integration. Obviously installation of devices is somewhat dependent on your RV, but for the most part, the tools and supplies you require will be very basic.
Coming Next...
I hope you're as excited to get stuck in as I am - it's going to be a lot of fun!
If you haven't chosen the hardware for running Home Assistant yet, have a read back through that section and take a pick based on what you're after. As a reminder, I'll be using a CanaKit Raspberry Pi 3 B+ with Premium Clear Case and 2.5A Power Supply for this tutorial.
In the next post, we'll be looking at how to install Home Assistant on a Raspberry Pi 3 Model B+.