As an Amazon Associate we earn from qualifying purchases.
Introduction
For almost 18 months now, we've been using a Radio Thermostat CT101 in conjunction with Home Assistant as a smart WiFi-controlled thermostat in our RV.
While it's been working flawlessly for us, there are a few issues if you want to do it yourself.
First, is the availability of it. The CT101 is almost impossible to find, and while you can use the CT100 instead (the functionality is almost identical), it's still not cheap. Second, it doesn't actually use WiFi. It uses a technology called Z-Wave, and then we use Home Assistant with a Z-Wave USB adapter to control it via WiFi.
All of which leads me on a continual search for an easy, plug-and-play WiFi thermostat for RVers! I recently tested the MicroAir EasyTouch RV thermostat and was disappointed - amongst many other issues, it can't integrate with Home Assistant.
So I was more than a little intrigued when one of our readers dropped a comment on our blog post and asked why we didn't instead choose to use the Radio Thermostat CT50 with built-in WiFi and a fully documented API.
Radio Thermostat CT50e
Well, the simple answer is that according to Radio Thermostat Company of America, the CT50 requires 18-24V - either AC or DC. While it can run on lower voltage (or even batteries), the WiFi won't work. Since our RV runs on 12V, I had dismissed it and chosen the CT101 which works fine on 12V.
But, tantilizingly, an Amazon reviewer claimed in June 2019 to have it running in their RV and controllable via their phone. Could the specs be wrong?!
Only one way to find out - I bought one!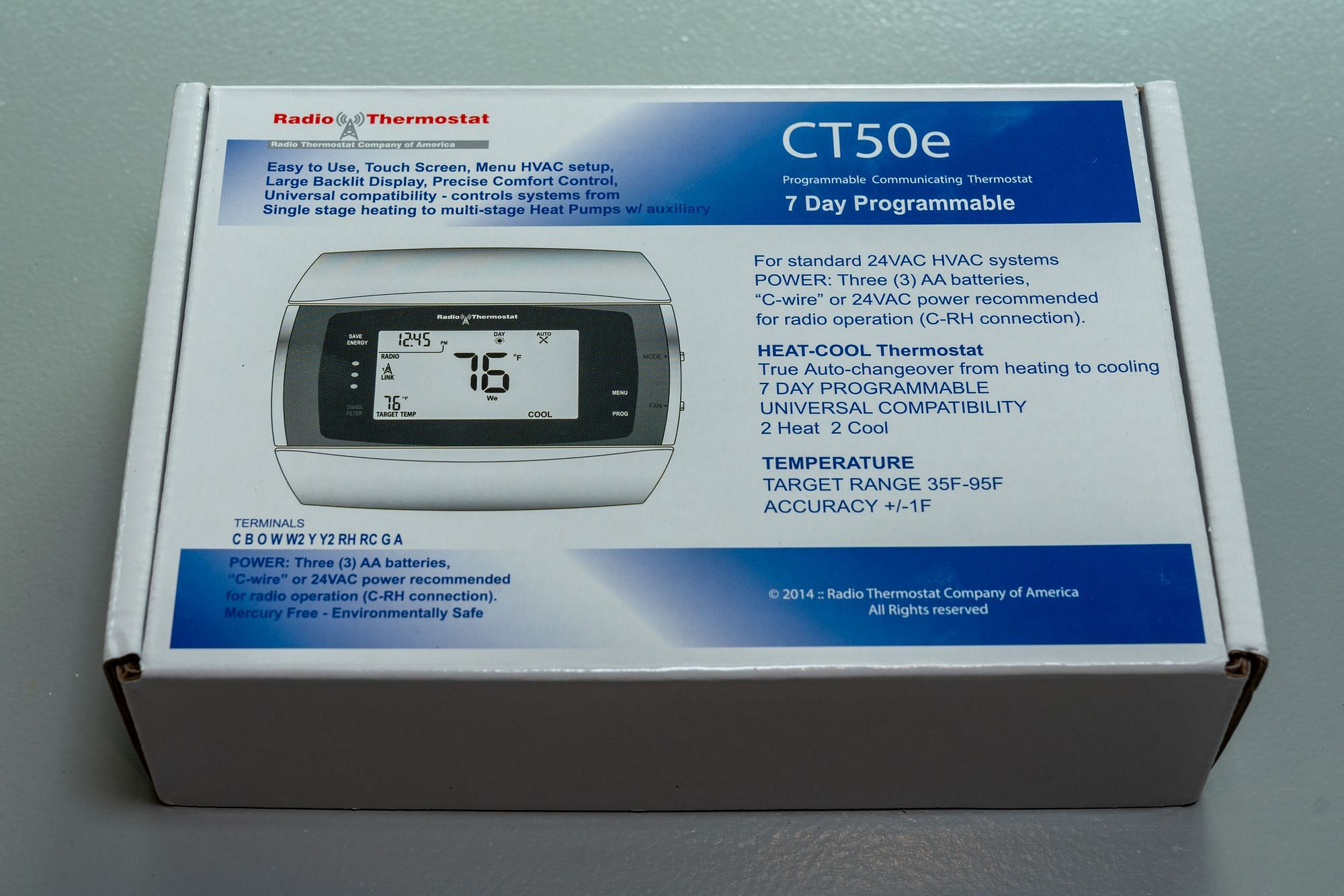 The CT50 is very similar to our CT101 - the screen layout is almost identical, and while it's more rounded, it's roughly the same size.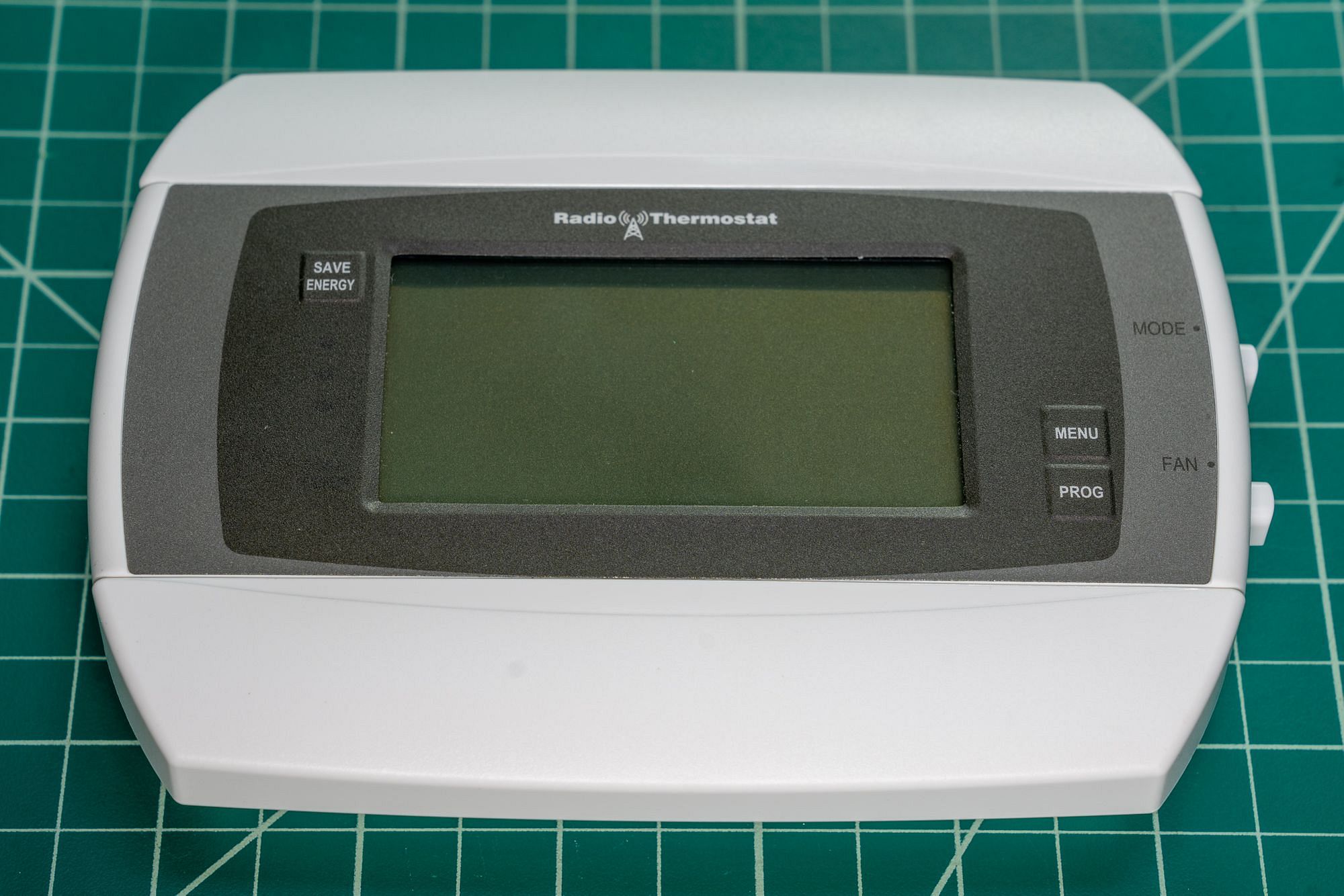 WiFi
It's actually not entirely true to say that it has built-in WiFi. Rather, the CT50 has two slots on the back to accept expansion modules.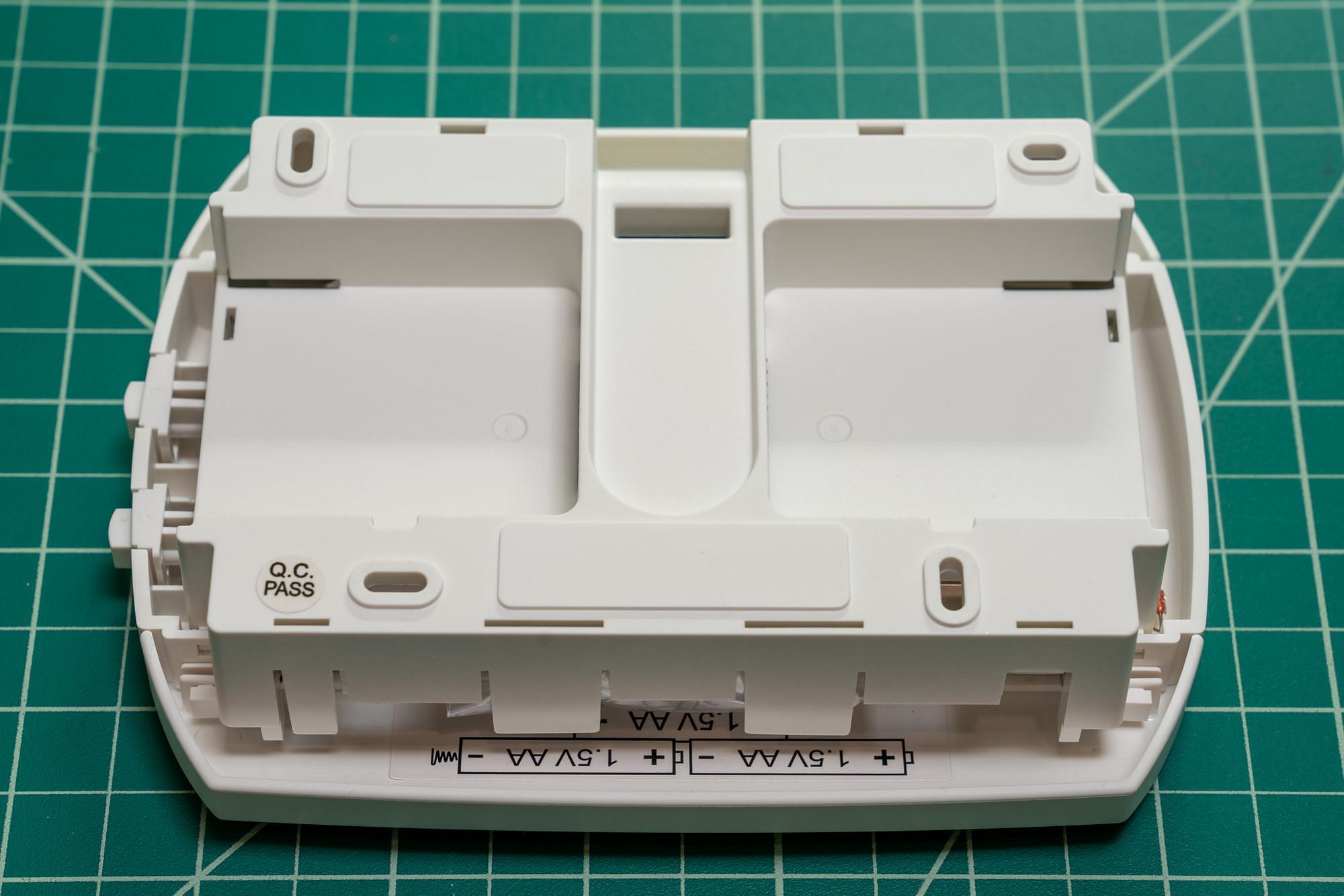 One of the available modules is a WiFi module, and the CT50 comes with this preinstalled.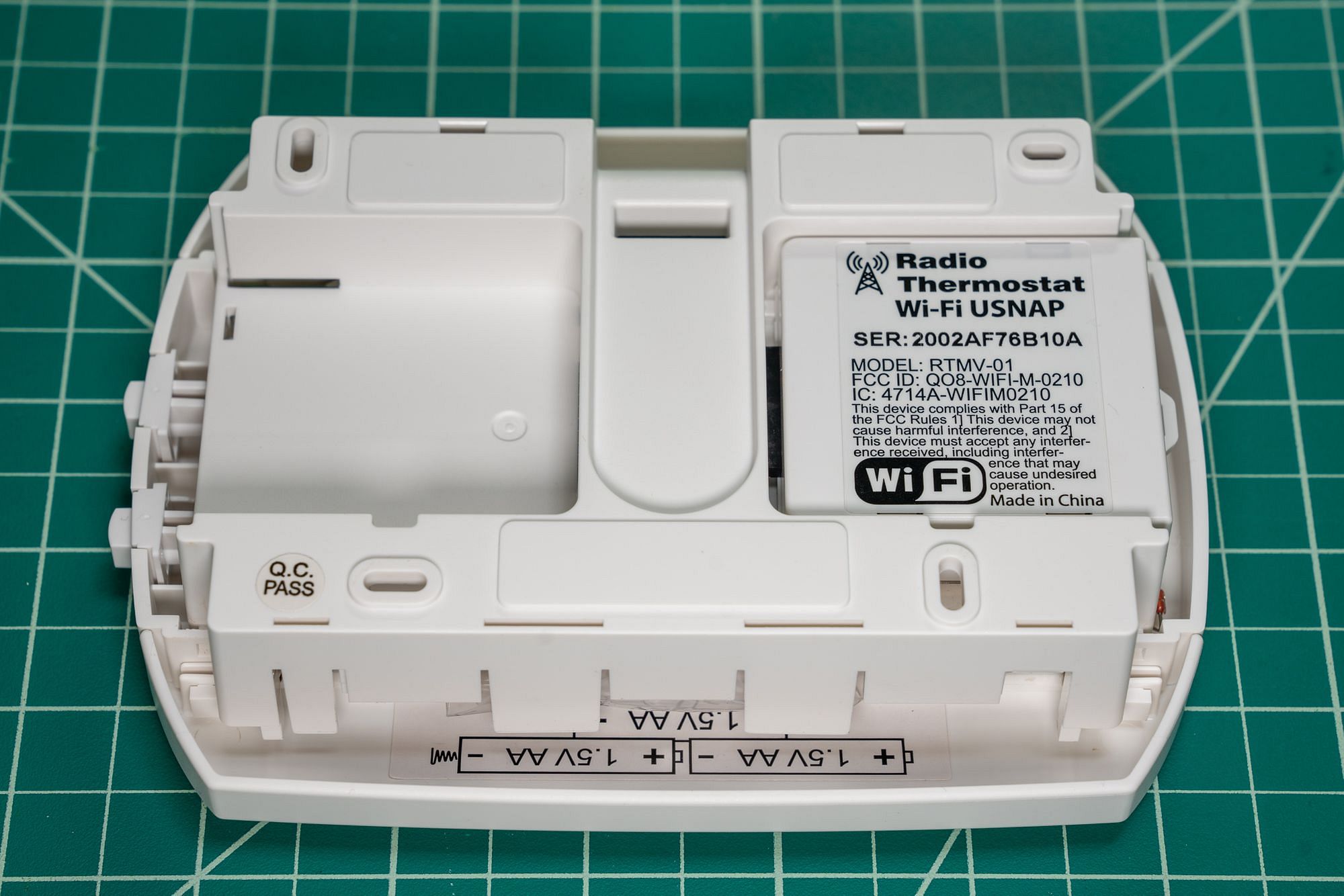 Just confirming what I said earlier, while the CT50 can run on batteries, the WiFi will not be activated when running on batteries alone.
Components
As with our CT101, the CT50 has a large resistive touch screen on top of a circuit board. The HVAC components are switched using relays rather than solid-state components, so expect a click each time the furnace / AC switches on or off.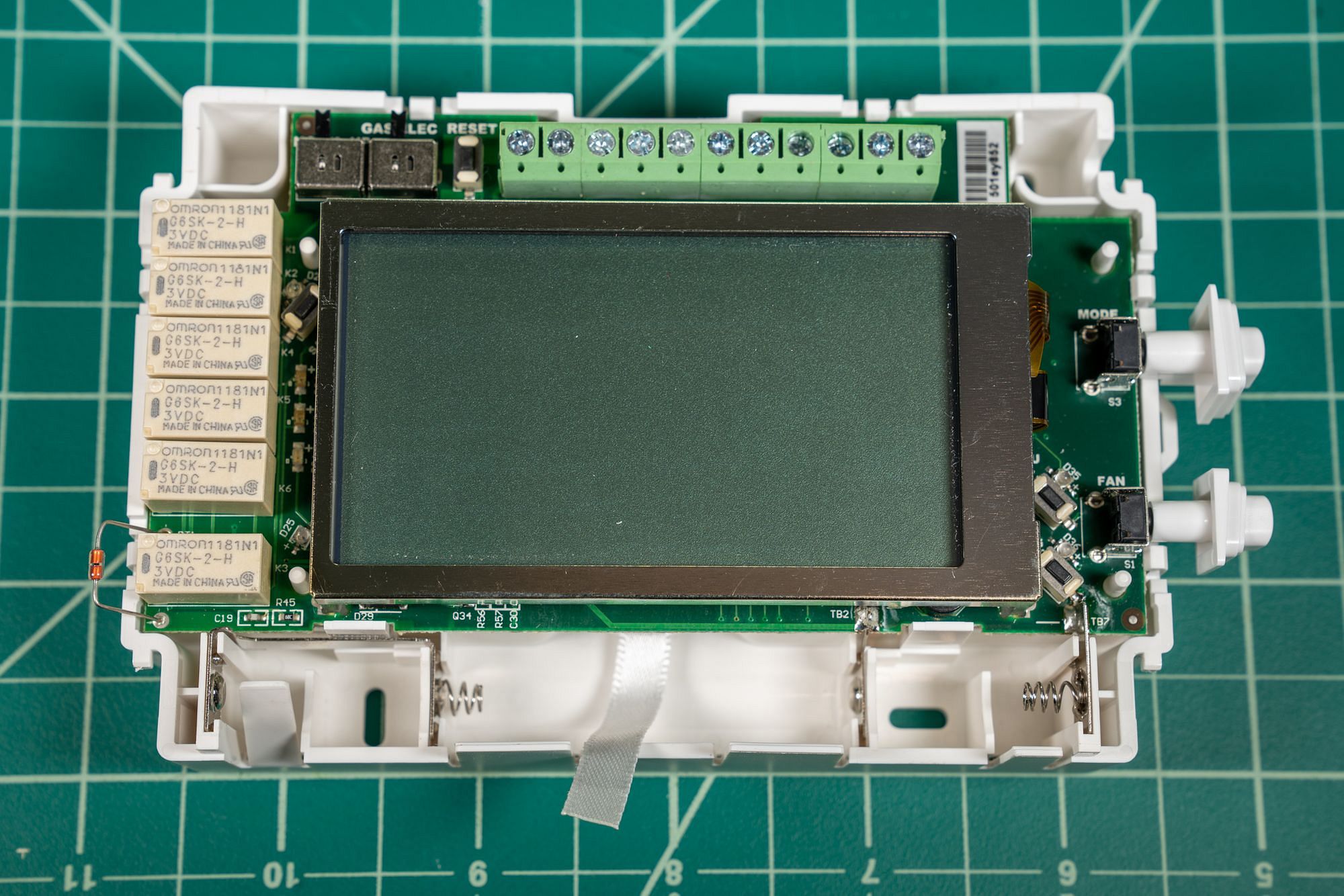 The CT50 takes three AA batteries, and it's a little fiddly to fit them in. In comparison, the CT101 takes four AA batteries.
Voltage Requirement
Given the official specifications, I was dubious that the CT50 would work on the 12V DC system in our RV. So rather than disconnecting our thermostat and installing this one, I opted instead to power the CT50 from a portable lithium battery pack I keep for exactly this type of situation.
I was right to be dubious. When powered up from the 12V lithium battery, the thermostat failed to turn on properly. It would show the expected thermostat screen for a few seconds before displaying a "battery low" message. This was the same behavior regardless of whether or not I had the AA batteries installed.
I was also able to confirm that the WiFi module wasn't loading - when it loads, there is a yellow status LED that should illuminate, plus it should flash a numeric pairing code in the upper left corner of the screen. Using my 12V supply, I was unable to make this work.
So the question is, what voltage is required for the CT50 to operate effectively?
Using a DC-to-DC boost converter with a variable output, I was able to test it at a different voltages. Wanting to make sure everything worked correctly, I jumped straight to 20.0V - within the official range of 18-24V. Sure enough, it loaded up, flashed the yellow status LED and showed me the pairing code.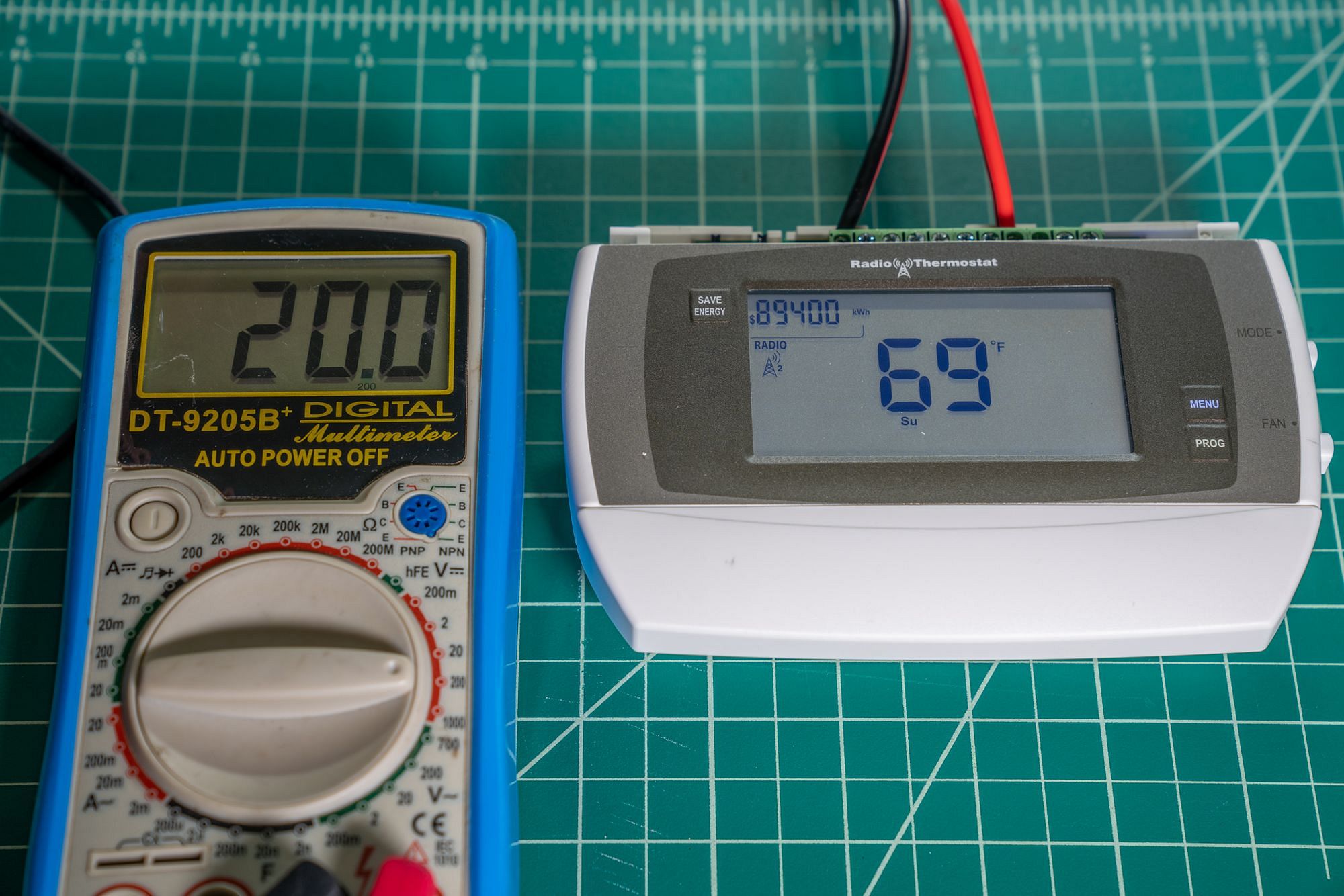 I gradually reduced the voltage, resetting the thermostat between tests. The lowest voltage I was able to make the thermostat reliably turn on at was 15.2V, but note that it still shows a low battery icon on the screen.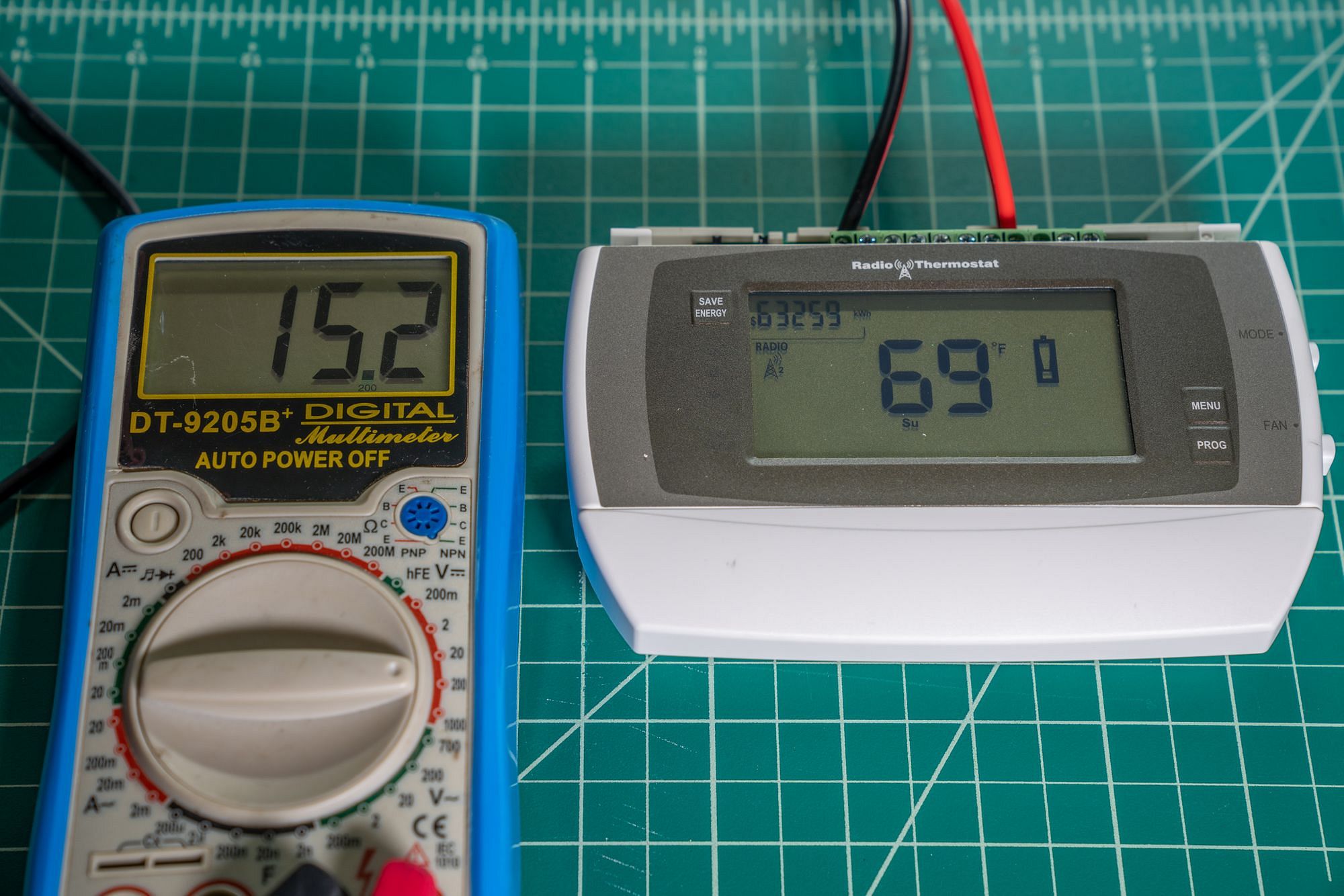 Raising the voltage to 16.0V was enough to make that icon disappear.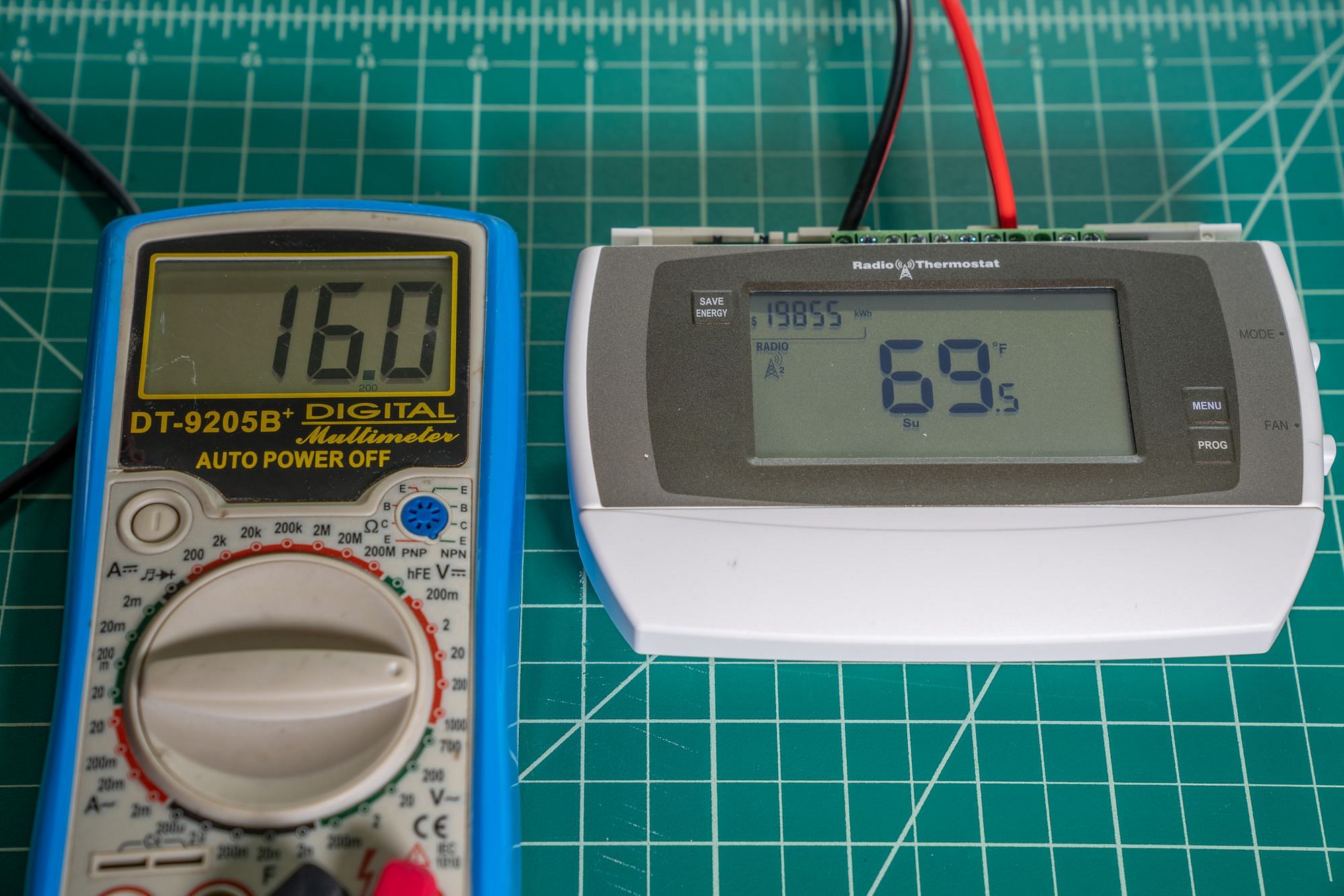 So while the official specs suggest that a voltage of 18-24V DC is required, at least in my bench testing of this unit, it appears as though it works at 16V and maybe even as low as 15.2V.
Unfortunately, even 15.2V is comfortably above even the absorption voltage of our Battle Born Batteries at 14.6V, let alone the floating voltage of ~13.6V.
Summary
Based on my bench testing, it appears that the Radio Thermostat CT50 is NOT suitable for use in an RV using 12V. I did email the company to ask for clarification of the accepted voltage range, but didn't receive a response.
I'm at something of a loss to explain that review saying they got it to work (including WiFi) from their phone. My best hypothesis is that their RV's electrical system didn't run on 12V, or maybe they received a different unit. Either way, it wasn't something I was able to replicate.
At this time, my best recommendation for those looking for a hard-wired smart thermostat for their RV is to pick up a Radio Thermostat CT100 or CT101 (if you can find one) and follow the instructions in our guide.
It's a pity the CT50 didn't work out, but at least now we know! I returned the CT50 for a refund.