As an Amazon Associate we earn from qualifying purchases.
Double Christmas
For the third year in a row, Diana and I are enjoying Christmas in our RV. We may not have a Christmas tree in our RV, but this year we're surrounded by pine forests and it feels really Christmassy outside!
Fun fact: The tradition of Christmas trees began in medieval Livonia, what is now present-day Estonia and Latvia.
Growing up in Latvia, Diana celebrated on Christmas Eve, whereas in the UK the focus was more on Christmas Day. Rather than compromise by picking one or the other, we do both!
It often seems that food takes center-stage during the holidays, and it's no different for us. Today we'll be making some traditional Latvian foods, including pīrāgis (pastries stuffed with a meat and onion filling) and kotletes (meatballs).
We'll also be starting the preparation for Christmas dinner tomorrow. Since cooking a whole turkey would be impractical for just the two of us, not to mention logistically challenging, we bought a turkey breast instead. Much more manageable.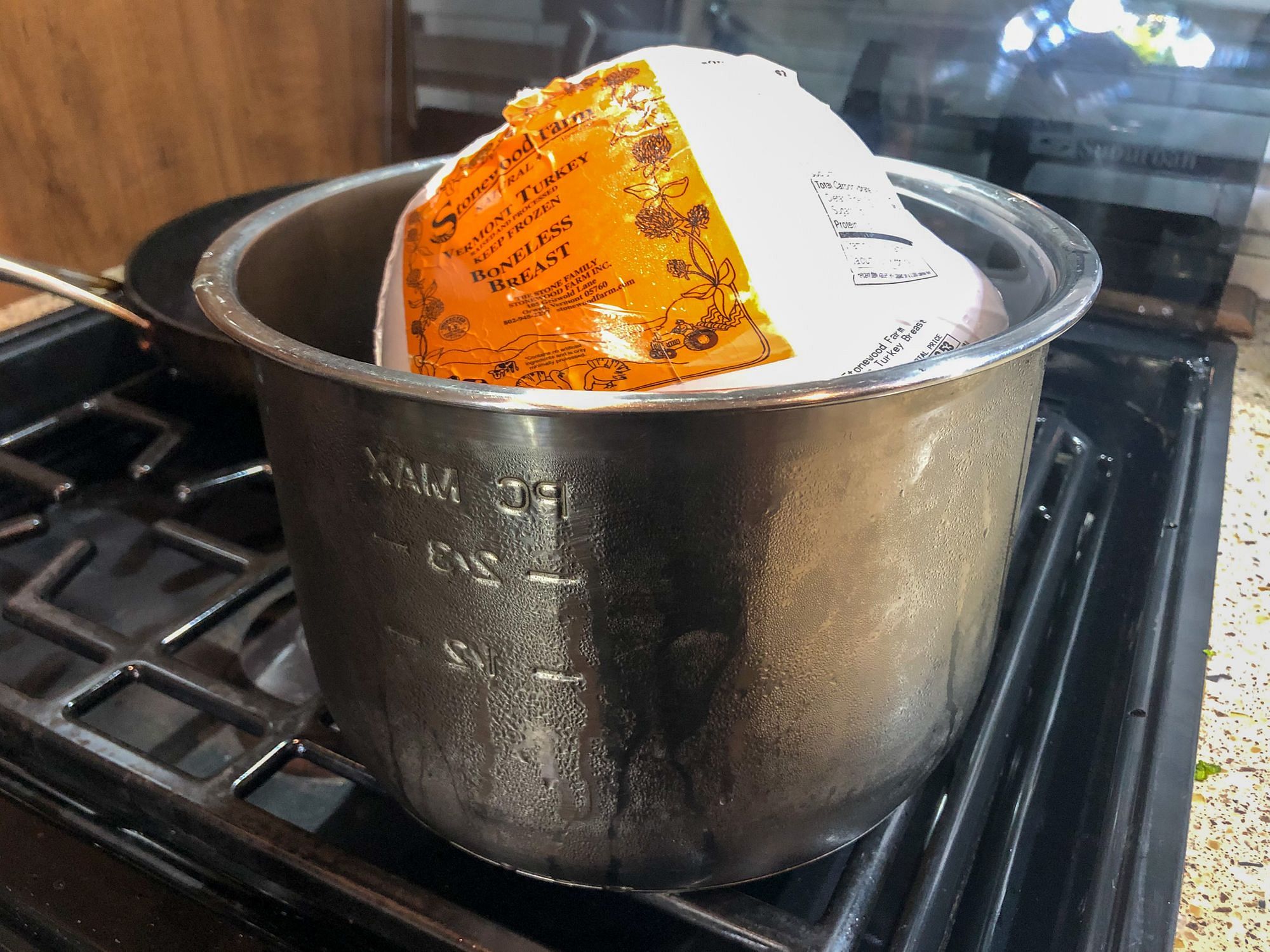 Well, except it weighs over 7lbs - oops! The plan is to cook it in our 6qt Instant Pot using our Air Fryer Lid and Meater+, but it's going to be a tight fit! That frees up our oven for roast potatoes, parsnips, carrots, Brussels sprouts, cauliflower and more! Maybe we'll even reach the traditional 9 dishes that would be served in Latvia....
There will be a few British traditional dishes making an appearance too. I wrote a few weeks ago about the Christmas puddings I had made, and I've since made a big batch of mincemeat for mince pies too.
But there's one dish I'm really looking forward to: pigs in blankets. The British version of this dish shuns the pastry in favor of bacon - yup, sausages wrapped in bacon; yum! While these are readily available to buy pre-made in the UK, I'll be assembling my own later today.
Looking back on 2020
I don't think anyone would disagree that 2020 has been a pretty eventful year. Despite the craziness, we've tried to keep enjoying life on the road, and feel fortunate to have made it through unscathed.
Reviewing the year reminded us of some of the things we've done - including catching up with friends at Xscapers events, remodeling our RV, helping our friends with a big electrical upgrade on their Airstream and spending time enjoying the fall colors in New England.
Check out our latest YouTube video as we take a look back at 2020!
Skiing
It's been unseasonably warm here in Vermont - until last week. Last week we reached single digit temperatures for the first time ever in our RV, and it's been even colder since then with several nights below 10°F and a new low of 3°F.
We've been keeping a close eye on temperatures throughout the RV, and so far everything seems to be working as expected. Even when outdoor temperatures were at their lowest, the temperature under our RV hasn't dropped below 34°F, and our tank valves haven't dropped below 40°F.
But we're not here to spend every day inside our RV - we're here to ski!
The local ski resorts took full advantage of the cold weather, running their snow machines in addition to the snowfall they were also getting.
So on Monday this week we made a last minute decision to hit the slopes for our first ski trip of 2020 - and in fact, the first time we've been skiing in almost 3 years!
Conditions were perfect at Killington - the weather was dry and just above freezing, the snow was perfect (not too powdery, not too icy) and being a Monday it wasn't too busy.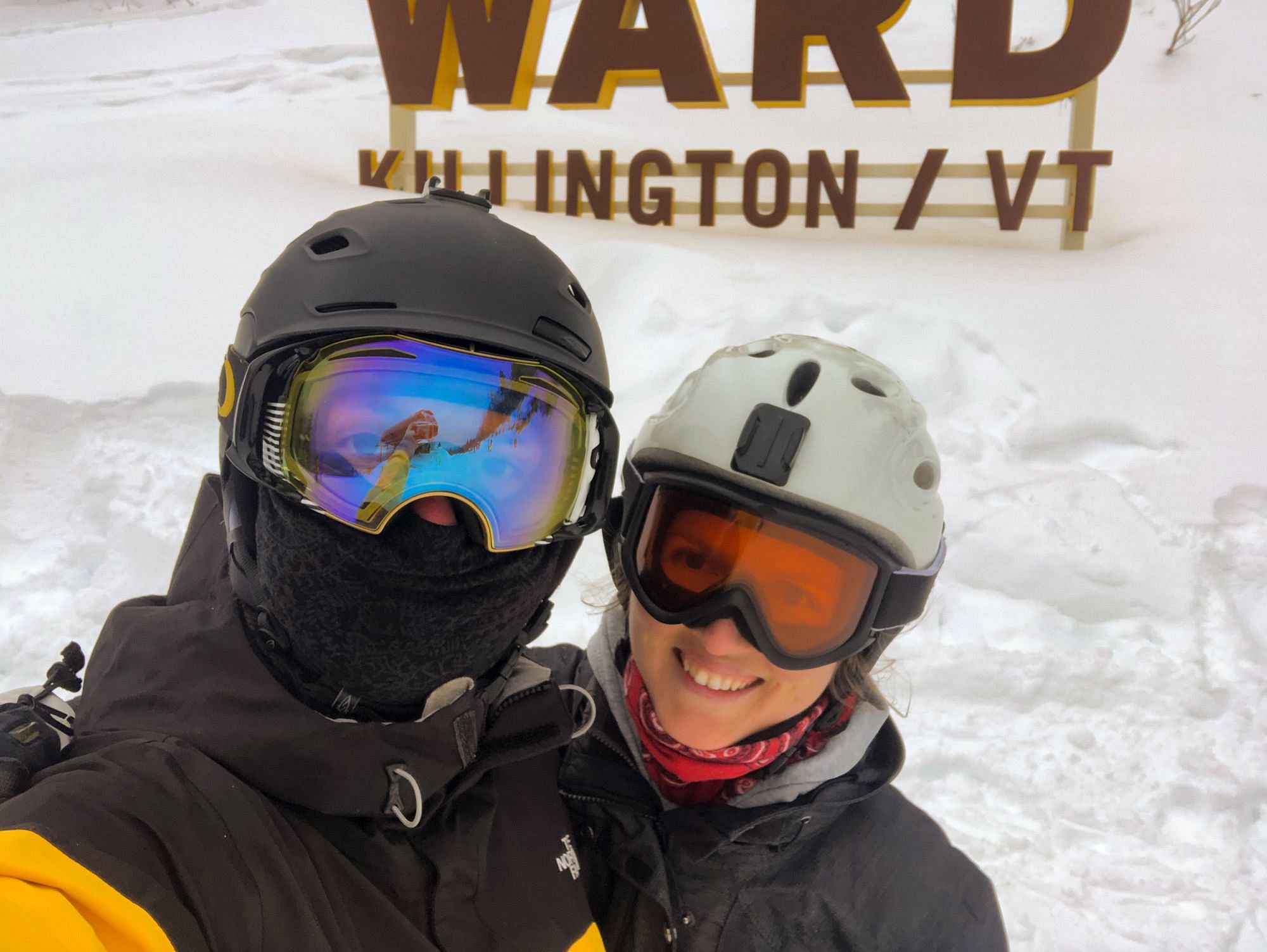 Since it was our first time skiing (or snowboarding in Diana's case) in so long, we took it really easy - 5 runs down some long-ish greens (easiest) with a brief detour onto a blue run. It felt really good to be back on the slopes, and we weren't as rusty as we feared!
It was also a good test of all out kit, making sure everything still worked.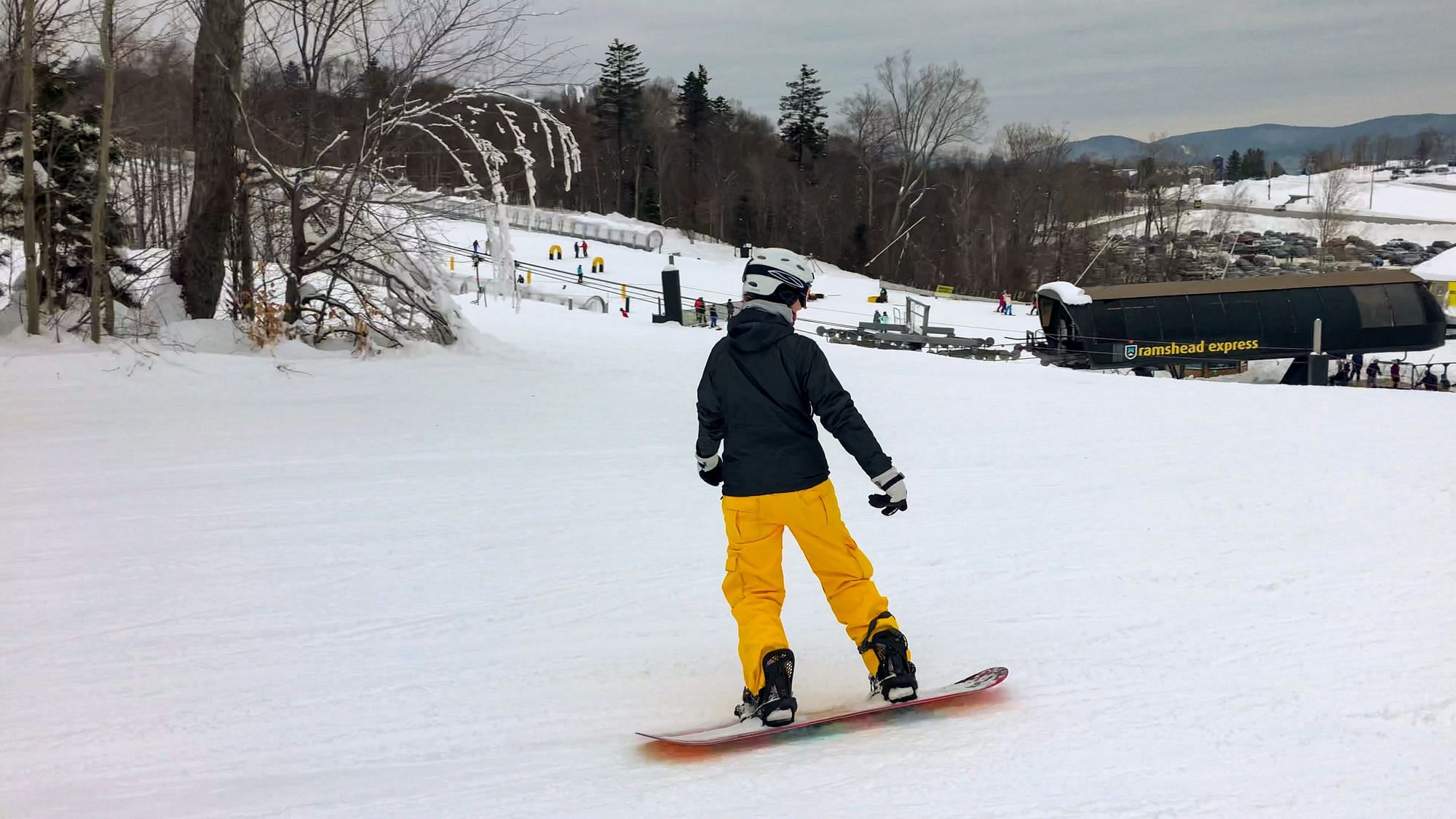 The weather over Christmas itself is warming up (we're forecast a high of 57°F tomorrow) so we'll probably wait a few days before we head back out to the slopes. But our plan is to try and ski about twice a week, taking advantage of our flexible working to pick the days with the best conditions.
We can't wait!